In Memory
Roxanne Herman (Rivera)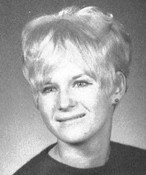 Roxanne (Herman) Hooks* known as "Grandma Roxanne" passed away on the 7th day of May, 2008. Rest in peace mann, we love you. Memorial seravice Thursday, May, 15th, 1 PM at the Thomson-Dougherty Mansion, 2535 Park Avenue with visitation one hour prior.
Private family interment. Memorials preferred. Historic Thomson-Dougherty 612-871-4407.
(Published in the Star Tribue May 11-13, 2008.)
*It appears that she was listed as Rivera at one time and then Hooks at the time of her death.