In Memory
Donna Bachmeyer (Johnson)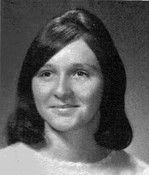 Donna died June 25th, 2015 at Laurel's Peak in Mankato, MN. She was born November 8, 1949 to Norman & Audrey (Garver) Bachmeyer in Mankato. Donna married Allan W. Johnson on May 28, 1968 in Mankato.
She worked at Midwest Electric for 36 years and at Mankato West High for 6 1/2 years.
Donna is survived by her daughters, Krista Stoll and Kara Anderson and sisters, Tammy Walania, Roxanne Guenther and Darlene Nelson.