In Memory
Michael Schoephoerster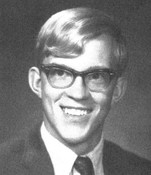 Michael pasted away from cancer on December 31st, 2010
Michael Jon Schoephoerster was born on December 19, 1949 in Yellow Medicine County, Minnesota to parents Alan Schoephoerster & Laverna Prellwitz.
Mike's wife, Elaine sent us this information and photos of Mike:
After graduation, Mike served in the Air Force as a security guard, guarding airplanes. He served 2 tours in Vietnam and got an early out to go to Mankato State College. We were married on January 22, 1972 and he became a police officer in Marshall, MN from 1973 to 1976. He was also going to college part time. He then got a job in Anoka Minnesota as a police officer, dog handler, and sergeant. He left in 1986 to pursue private life as an Insurance Investigator. He moved up the ladder which took us from moving to Bloomington, MN, Marlton, NJ, Naperville, IL and finally to Katy, TX. We had three children Gregory Mark, born July 11, 1977, Alan Nels, born March 26, 1979, and Anna Faye, born January 25, 1982. During our marriage we had many poodles and at one time 5. Alan is married and has 2 boys, Michael Alan, 5 and Max Jacob, 3.
In 1997 Michael found out he had Hodgkin's Lymphoma and was lucky to be a survivor. In 2007 he and a Hemorrhagic stroke that left him paralyzed on the right side, slurred speech, and very little short term memory. He was a fighter and within a year was able to write left-handed and walk with a cane for short trips. Mostly he used a wheelchair. Unfortunately, after three years he fell ill and we found out he had bile duct liver cancer. This cancer is rare, only 3000 a year and is directly tied to being around jet fuel. Mike passed quietly 2 weeks later on December 31, 2010 and is buried in the Houston National Cemetery, Houston, Texas.
Anoka Police Department 1980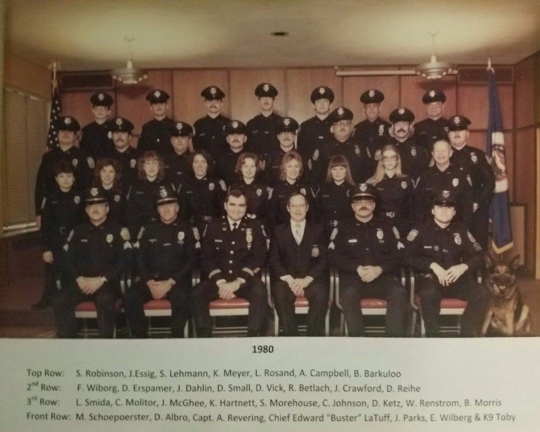 Elaine and Mike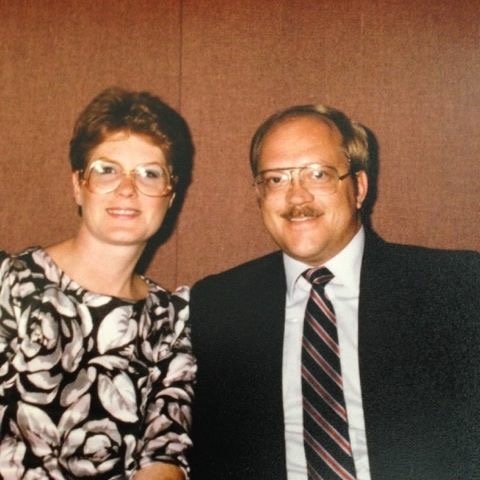 Elaine and Mike's Wedding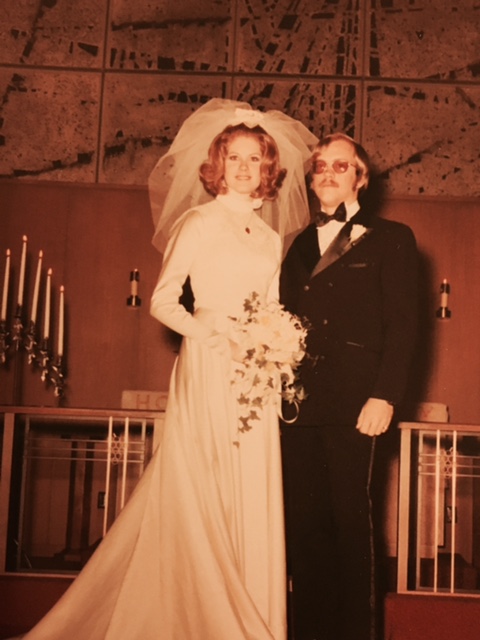 Mike & Family at son' wedding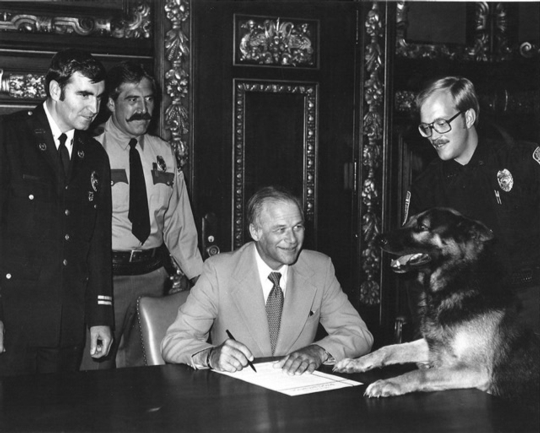 Mike and Elaine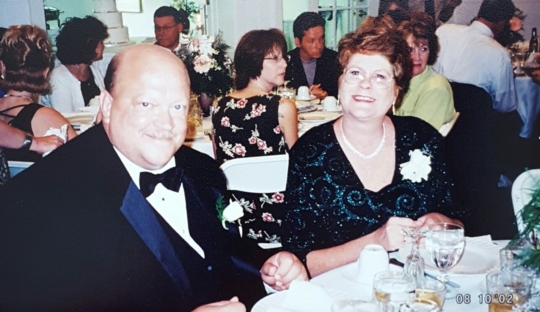 Final Resting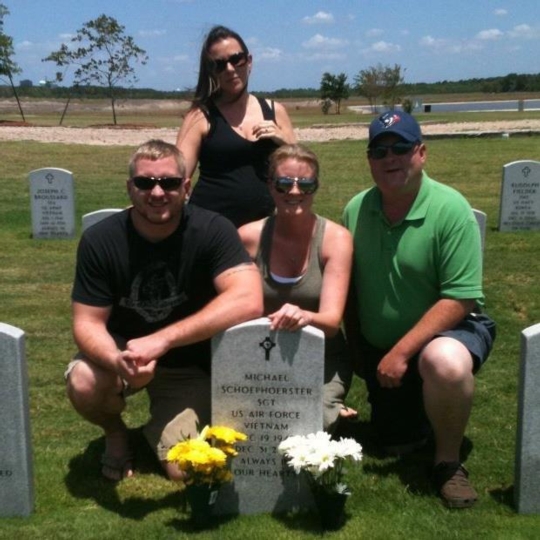 Grandson at Mike's Grave