In Memory
Gary Sands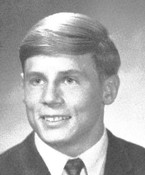 Dr. Gary Sands
Dec. 17, 1948 - Jan. 2, 2014
Gary's ashes will forever be on beautiful Mt. Evans, Colorado just as his father's and brother's were before him. Gary is now soaring free from pain. His blue point coffee is perfectly roasted and ground every morning, his beloved Cajun food is spiced just right and his wines all are rated at 100 points.
Gary loved to explore the world. He appreciated nuances, beauty and the value of shared experiences. He filled our lives with adventure, knowledge and care. Gary enjoyed many thrills such as climbing mountains and volcanoes, skiing the backwoods, and mountain biking deep in the pines. He would hike for miles with a heavy pack to sample a revered trout stream and then have a good steak and scotch. Gary was most at home in the Rocky Mountains. He looked at their majesty almost every day from Genesee. The mountains' immense beauty helped him more than we can ever know.
Gary had a passion for learning. He Attended the University of Colorado Boulder for his bachelor's degree in psychology and pre-med, and obtained his D.O/M.A at the University of Kansas City School of Medicine and Biosciences. While living in New Orleans, Gary became a connoisseur of Cajun cuisine. He also found time to be the lead singer in a rock band. His love for music, fine cuisine and wine were constants in his life.
Gary was a generous person who took the time to answer a need or a call to action. He would listen and share his vast knowledge. He used his exceptional medical skill to save and improve the lives of many. Gary even traveled to Africa to provide medical care to those in need.
Gary love animals and especially his dog, Cooper, who was with him to the end. They both made it through health setbacks and looked after each other. Being with Gary, Cooper developed a taste for good movies, fine food and the great outdoors. After all, Cooper had a great teacher.
Despite a life of many accomplishments, Gary's greatest source of pride was his daughter, Taylor. His love for Taylor was deep and wide. He loved being her dad and was impressed with the woman she became. He loved to brag about her swimming or her latest job. He only wanted to best for Taylor. Gary would want each of us to help her continue to reach her dreams.
Gary is survived by his daughter, Taylor Sands, his sister Carol Solich, his brother, Mark Sands and his son, Mark Gazdik.
When you look up to Mt. Evans, know that it is a special place for Gary, where his spirit flows along the tundra, wisps over the mossy rocks, mixes with the snowy spindrift and float along the summer's bright blue sky.