In Memory
Roger Moeri
Roger passed away on May 24th, 2014 of ALS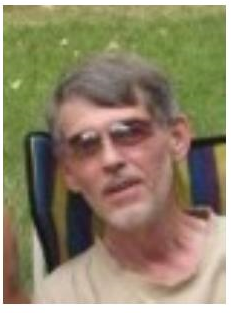 Roger M. Moeri, age 65, of Mankato, died Saturday, May 24,
2014 at Mayo Clinic Health System-Mankato.

Roger was born December 10, 1948 to Marvin and Jean
(Johnson) Moeri in Mankato. He was a graduate of Mankato
High School. Roger served in the United States Army from
1968 to 1970. He married Pamela Lee Auringer October 12,
1974 in Mankato.
Roger worked as a machinist at MICO,
Inc. In his spare time he enjoyed family, fishing, camping,
gardening, hanging out with friends and bird watching.
He is survived by his wife, Pamela; son, Ty Moeri; mother,
Jean Moeri; sisters, Bev Moeri, Shirley (Mike) Walkins,
Sherry (George) Quinn; father-in-law, Ernie Auringer; sisterin-
law, Penny (Tom Wild) Larsen; several nieces and
nephews. Roger was preceded in death by his father,
grandparents and mother-in-law, Marleen Auringer.