In Memory
Claudia McConville (Aaker)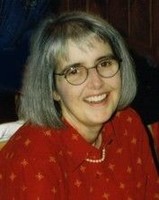 Claudia Rose (McConville) Aaker, age 65 of Mankato, passed away on April 1, 2015 at Mayo Clinic Health System, surrounded by her loving family.
A Celebration of Life visitation will be held from 4 - 7 p.m. Wednesday, April 8, 2015 at Northview-North Mankato Mortuary, 2060 Commerce Drive, North Mankato, MN. She will be interred at Arlington National Cemetery, in Arlington, Virginia.
Claudia was born on November 28, 1949 in St. Peter, MN to Clem and Mary (Jenkinson) McConville. She graduated from Mankato High School in 1967 and received her Bachelor of Science degree in Business Administration from Mankato State University in 1995. Claudia was united in marriage to Don Aaker on June 10, 1972 in Winter Haven, CA. Throughout the years, they resided in San Diego, California; Moscow, Idaho; and Tacoma, Washington. They relocated to Mankato, after Don's retirement from the U.S. Marine Corps in June of 1986 to be near their family.
Claudia worked in government service for most of her life, retiring from the IRS in 2011. She enjoyed antiquing, following the MN Vikings, shopping, holiday decorating, doing things for friends and family. Claudia is survived by her husband, Don; mother, Mary of Mankato; brothers, Mike (Molly) of San Antonio, TX, Brian (Beth) of Bettendorf, IA; sisters, Susie (Ron Hardeman) of Mankato, Nancy of Minneapolis, Marcia of North Mankato, and Sara of New Ulm.