In Memory
David Kroeger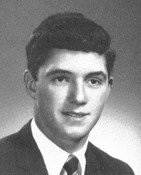 David Kroeger, age 63, of Kasota, MN died at his home on Lake Washington on January 2nd, 2013 of natural causes. He earned a bachelor's degree in Biology from Mankato State and attended Illinois State University to work on a Masters degree in fine arts and subsequently moved to Denver to pursue a career in glass blowing.
He owned and operated Sasglameric Studios creating and selling glass and ceramics out of his home and participated in the Minnesota Renaissance Festival from 1976 to 2005 and numerous art shows including a permanent display of glass at the Smithsonian Institure in Washington, DC. Dave also was a dog lover and an avid outdoorsman, loving to hunt and fish
He married Sharon Havener in 1975 and had four children, Kimberly, Shoshanna, Tiffany and Haila.