In Memory
Ronald Brubaker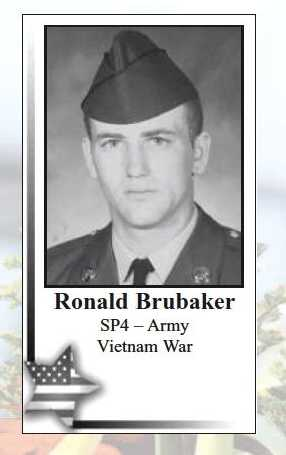 Ronald Eugene Brubaker Sr., age 66, of Mankato, died Sunday, July 27, 2014, at the Minneapolis VA Medical Center.

Ron was born on January 20, 1948, in Freeport, IL. Following his birth, he was adopted by David and Alice (Wegner) Brubaker. Ron was a 1967 graduate of Mankato High School. He served in the U.S. Army from 1968 to 1969. Ron was united in marriage to Judie Hunt in 1969. They divorced in 1984. He married Beverly Hagemann on April 5, 1997.

Ron was employed with Hubbard Feed in Mankato for 40 years. He was a member of ABATE of MN, Mankato American Legion Post 11, Mankato VFW Post 9713, and the Mankato Eagle's Club. Ron enjoyed motorcycling, entertaining friends and family in his garage, watching old westerns, and collecting Pabst Blue Ribbon memorabilia. Everyone enjoyed Ron's contagious laugh.

Ron is survived by his wife, Beverly of Mankato; son, Ron Brubaker Jr. of Lake Crystal; daughter, Neely (Shane) Reasor of Mankato; step-daughter, Raeann (Jason) Sonnenburg of Hastings; six grandchildren, Cheyenne (CJ) Brubaker, MaKayla and Alexis Carroll, Dakota Brubaker, Andrew and Annika Sonnenburg; two brothers, Jimmy Rhea and Larry Rhea, both of Freeport, IL; sister, Lynn Pritchard of Savannah, IL; and a niece, Amy (Jeff) Doescher of Freeport, IL.

He was preceded in death by his parents; daughter, Robin; brother, Edgar; sister, Patty; and a niece, Missy.